Award Winning Author Kristin J. Wall
Published by Platform like: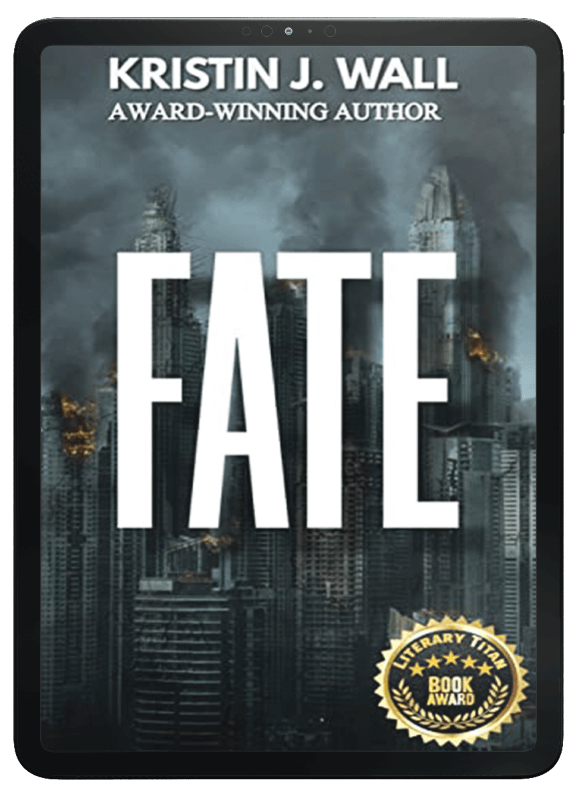 Fate lures readers into the world of Award-Winning Author Kristin J. Wall's complex and compelling creation, Copy 13, the sole remnant of the highly advanced, self-replicating Haldis species imprisoned on a foreign future earth in the year 2044. Reeling from the fated deaths of her late Primary and her twelve co-copies on a foreign, contaminated life sphere, she accepts her inevitable fate. She will face the nearly impossible task of replicating on a toxic, uncivilized, tri-factioned life sphere. There is too much at stake. She must reach stability. If not, her highly advanced species will cease to exist. Her strength, will to live, and sanity will be pushed to the brink as she embarks on a hopeless journey into the remnant city, her sole replicated copy at her side. A journey that will force Primary to decide the fate of the tri-factioned humans. Dive into the captivating world of Fate, a thrilling speculative fiction book by Award-Winning Author Kristin J. Wall. Join the journey and discover the fate of the Haldis species.
Otherworldly Sweetness lures readers into the world of Award-Winning Author Kristin J. Wall's strangely beautiful creation, Viburnie of 1800's occidental America. She is a haunting figure, a young woman so unlike any of the folk in the small town they all call home sweet home. Torn between her love for a young man named Chet, the mystery behind her Ma's passing, a friendship turned sour, the disappearance of two grown men, the unrelenting feeling that she doesn't belong, and the all-encompassing threat of the sky falling things invading their town, she must abide by her Pa and venture by horseback with Chet by her side on a spellbinding journey to assess the damage done by the cosmic things they all fear in a race against time before their anticipated return at sundown. Together, they will discover the shocking truth about the folk they thought they knew and the desolate old west town they've called home and come to grips with their fear of the sky falling things. Their love will be pushed to the ultimate test as Viburnie puts the pieces together to learn her true identity. Embark on a mesmerizing journey with 'Otherworldly Sweetness,' a captivating speculative fiction book by Award-Winning Author Kristin J. Wall.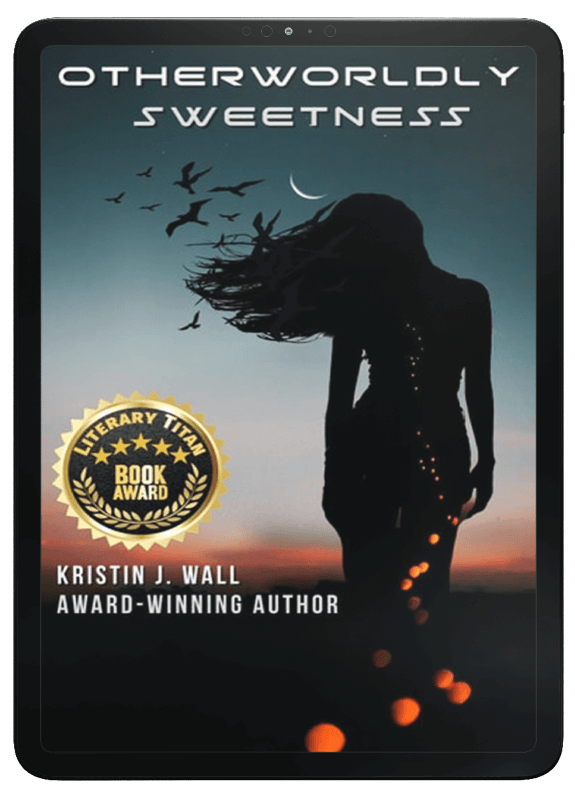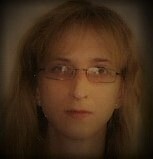 Little About Award-Winning
Kristin J. Wall is an award-winning author and scientist known for her unique blend of science and fiction. Her debut science-fiction thriller, Fate, won the esteemed Literary Titan Gold Book Award. Kristin holds a Ph.D. in chemistry and a prestigious Post-Doctorate from the University of California. Her love of STEM and fiction shines through in her captivating writing, earning her a dedicated following of readers. Otherworldly Sweetness, her latest novel, showcases her talent and is available at major book retailers. Kristin's deep understanding of science and passion for storytelling makes her an inspiring and influential author.
"...riveting science-fiction..."